Crafuel Alto 2000W Portable Power Station
Sale price
£999
Regular price
£1,499
Replacement Battery  As the leading force of exchangeable battery, Crafuel has the perfect performance with the great power output up to 2000w, fast charging, great capacity and long service life.
Safe And Stable Power Supply  The sine wave inverter can ensure the safe power supply for sensitive equipment such as laptops and smartphones without causing damage. It also gives a reduction of electric noise. It is equipped with BMS, Key switch output, LCD, short circuit, and surge protection. The DC 12V output port is built with voltage stabilizing technology, which is suitable for all 12V equipment such as car refrigerators.
Power Up Your Home And More  As the great capacity Crafuel Alto 2000 maintained, it's not only an amazing back-up for home, but also a great power-up for extreme weathers, outdoor adventures, emergencies and etc..
Crafuel Alto 2000W Portable Power Station
Sale price
£999
Regular price
£1,499
For the most demanding jobs
The Crafuel Alto 2000 can power all devices from smartphones to air conditioners for a long time. At home, outdoors, or at work, you can trust the Alto 2000 to keep you powered no matter what.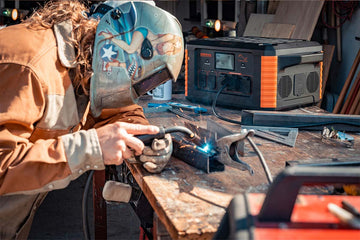 Power Everything
The Alto 2000 with its 2000W output can power energy-hungry devices such as hair dryers, welding equipment, or even an electric car.
Wherever you need it
Despite its power and size, Alto 2000 is easy to transport. Take it with you wherever you need it.
Any device
With a total of 9 outlets of various types, the Alto 2000 can charge just about any device you need.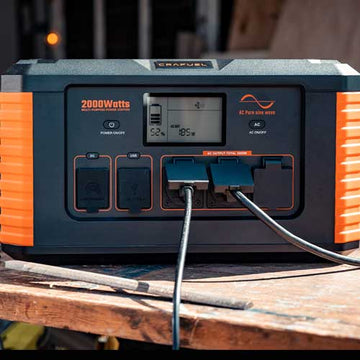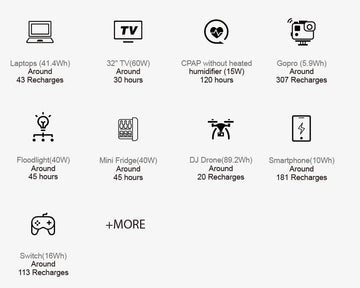 Power All Loads For The Road
12 output ports are sure to meet your needs for charging different devices simultaneously. A 15-watt wireless charging pad at the top greatly facilitates the charging of cellphone. From mini-refrigerators to LED lights, it is a great storage option for camping and emergency use.

A new world without limits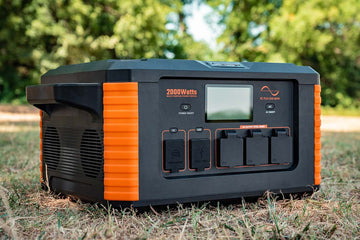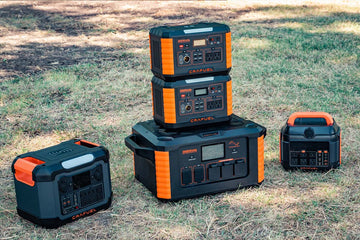 Alto Power Station / MC4 to Anderson cable / AC charging cable / Car charger to Anderson cable / User manual.