Crafuel Alto 1000W Portable Power Station
Sale price
£499
Regular price
£799
Crafuel Alto 1000 is configured with thoughtful power-saving mode  When the output power of the device is less than 5W, the device will change to hibernation after more than 3 hours, and the input can be activated as the input port is charging or pressing any button. While the device is not working, press the switch button to turn of the output.
Fast car charging  Alto 1000 can be fully changed  through a 12V car port about 9 hours.
Wireless Charging  With wireless charging of Alto 1000, You will never be panicking about losing contact with others for your phone being out of power.
Crafuel Alto 1000W Portable Power Station
Sale price
£499
Regular price
£799
For the most demanding jobs
The Crafuel Alto 1000 can power all devices from smartphones to air conditioners for a long time. At home, outdoors, or at work, you can trust the Alto 1000 to keep you powered no matter what.
Power Everything
The Alto 1000 with its 1000W output can power energy-hungry devices such as hair dryers, welding equipment, or even an electric car.
Wherever you need it
Despite its power and size, Alto 1000 is easy to transport. Take it with you wherever you need it.
Any device
With a total of 9 outlets of various types, the Alto 1000 can charge just about any device you need.
Power All Loads For The Road
12 output ports are sure to meet your needs for charging different devices simultaneously. A 15-watt wireless charging pad at the top greatly facilitates the charging of cellphone. From mini-refrigerators to LED lights, it is a great storage option for camping and emergency use.
A new world without limits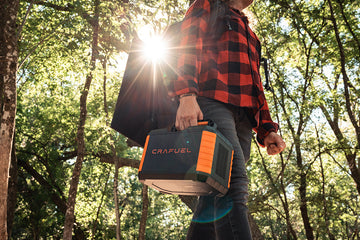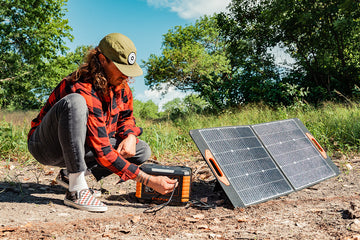 Alto Power Station / MC4 to Anderson cable / AC charging cable / Car charger to Anderson cable / User manual.